Contact Us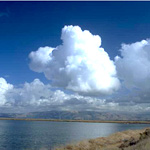 Read frequently asked questions about the Project.
For general questions or comments about the South Bay Salt Pond Restoration Project, or the SF Bay Shoreline Study, use the question/comment form.
If you would like to receive project newsletters or meeting notices, join the Restoration Project main mailing list.
To be notified of changes to the website, join the webnews mailing list.
If you have questions or comments about the web site, email the webmaster at sbrfeedbacksfei.org.