The Island Ponds: Before and After
Introduction
These images document early restoration progress on a set of former salt ponds known as the Island Ponds.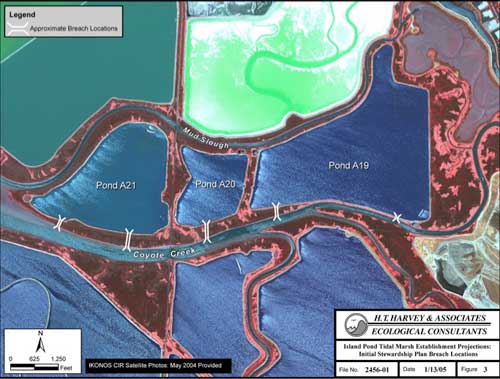 The Island Ponds (A19- A21) are located in the Alviso Pond Cluster near the city of Fremont. These three ponds total about 500 acres and are bordered by Mud Slough to the North, Coyote Creek to south and east, and SF Bay to the west. In March of 2006 we breached the levees that separated the ponds from the Bay in five places shown on the map.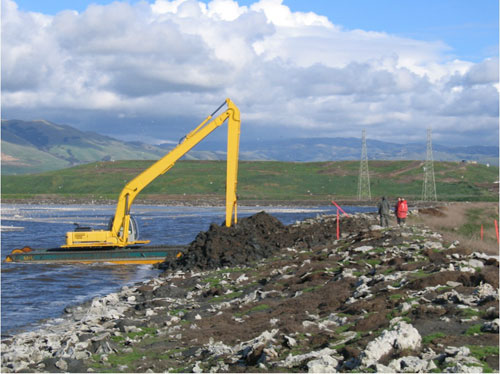 As a result, the waters of Coyote Creek flowed into the ponds for the first time in decades, connecting what were once dry salt ponds to daily seasonal tides.
Before and After Images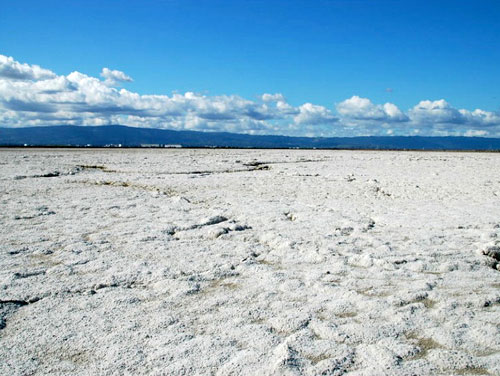 BEFORE the breaching in January 2006—this pond looked like a moonscape, with a thick layer of gypsum.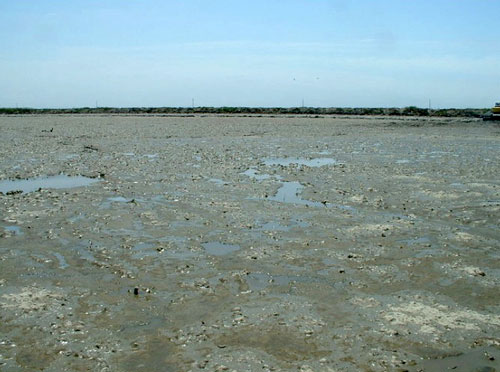 Just six months AFTER the breaching, in October 2006, a considerable amount of sediment began to accumulate on the former salt pond.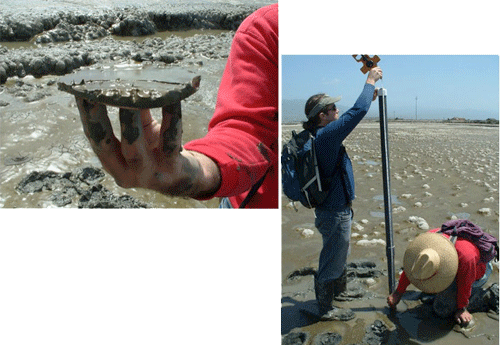 By 2007, sedimentation rates in Pond A21 ranged from 2 centimeters to 2 feet!

BEFORE

AFTER
Over time, the new tidal water flowing over the pond began to follow historic marsh channels. Here are before and after photos of Pond A21 taken in 2007 and then again in 2009.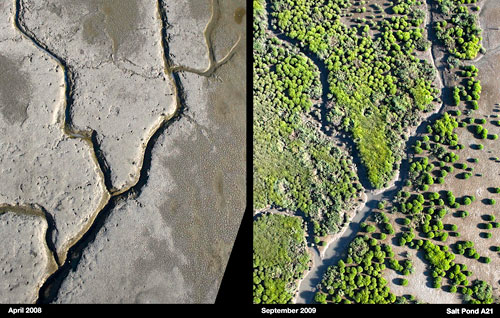 BEFOREAFTER
Here are two photos taken of Pond A21 between 2008 and 2009, using kite photography. These show the places where native pickleweed is starting to colonize the newly formed mudflat.
View a large 5-image version of this sequence, from 2008 to 2011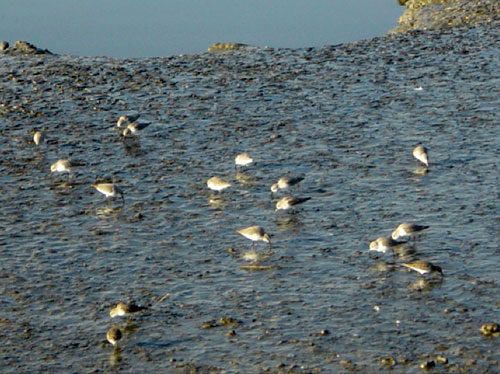 Biologists report that fish-eating birds and hundreds of shorebirds started flocking to the Island ponds shortly after the breach. Although each part of the restoration project will be different, these early results bode well for future restoration activities.